At Valencia Veterinary Center our vets create personalized treatment plans incorporating multiple therapeutic approaches to help pets with osteoarthritis live more comfortably.
Request Appointment
What is Osteoarthritis Management?
Osteoarthritis is characterized by the pain and limited mobility experienced when the cartilage and fluids that lubricate your dog's joints begin to deteriorate. This condition is one of the most common causes of chronic pain in pets and can be a major problem.
At Valencia Veterinary Center we take a multifaceted approach to treating osteoarthritis and managing chronic pain in pets. By using multiple therapies and treatment modalities, our vets offer Santa Clarita pets safe and effective long-term pain management.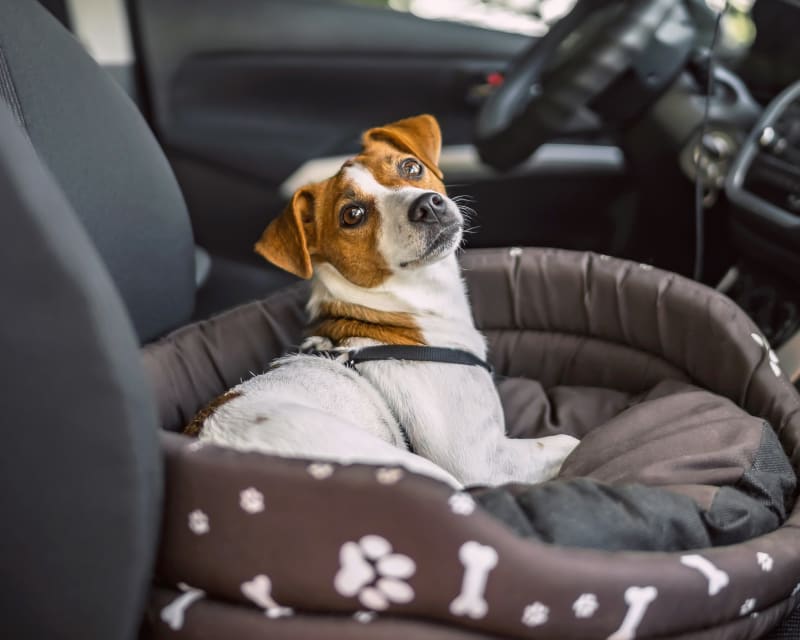 Osteoarthritis Treatments
At Valencia Veterinary Center we believe in creating personalized treatment plans for pets with osteoarthritis using a well-rounded variety of conventional medications, physical rehabilitation treatments and holistic therapies including:
Therapeutic Ultrasound
Cold Laser Therapy
Regenerative Therapy
Neuromuscular Electrical Stimulation
Underwater Treadmills & Pool Therapy
Weight Management
Nutritional Support
Pain Medication
Customized Treatment Plans
When you bring your pet in for an osteoarthritis assessment your vet will perform a thorough physical examination, symptom evaluation, and recommend any diagnostic tests that may be necessary to determine the extent of your pet's osteoarthritis. 
Following your pet's assessment, we will work to devise and recommend a personalized plan to treat your pet's osteoarthritis and help manage the pain associated with this condition.
Whether a pet is healthy enough to take anti-inflammatory medications or requires a more holistic approach to restoring mobility and managing osteoarthritis pain, depends on the individual pet's condition, medical history, and response to treatment.
Our team of veterinarians and rehabilitation professionals will work together to help you determine the best course of action for addressing your pet's osteoarthritis and pain.